History

Originally known as Scotts Valley Mushroom, the Fitz family has been growing mushrooms for close to 80 years. Fitz Fresh is among the most experienced and environmentally conscious mushroom farms in California. The Fitz familyís experience with mushroom farming originates as far back as the mid-1920ís when a patriarch of the Fitz family started a mushroom farm in Los Altos, California. The success of this young farm prompted an expansion into Santa Cruz and later into the Scotts Valley area. By 1969, Fitz Fresh was established in Watsonville, California where current operations remain today.

In the past 26 years, owner, Patrick Fitz has revitalized the farm resulting in a quadrupling of production through innovation and increased efficiency. Fitz Fresh produces three distinct varieties of mushrooms: white button, crimini, and portabella mushrooms. The business operates on 20 acres of its own farmland. The implementation of meticulous handling techniques and the proactive execution of environmentally conservative procedures set Fitz Fresh apart from their competition.

How Mushrooms are Harvested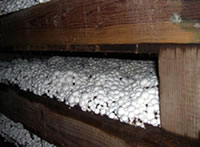 Unlike large corporate farms, Fitz Fresh is a direct harvest farm. The mushrooms are hand picked directly from the surface of the peat moss layer, trimmed and quality inspected before being placed in the container in which they are sold. This technique allows the quality of each mushroom to be preserved through the packing and shipping process. In an effort to maximize quality control, each carton of mushrooms produced on the farm receives a unique barcode number. This practice provides a tracking and receiving system, which provides full accountability of each member of the Fitz Fresh team, ensuring the safety of the finished product.

By 10:00 every morning the harvested mushrooms are sold to long-time Fitz Fresh customers, a testament to the service and quality of mushrooms produced on the farm.